ROTAI
Black Panther Massage Chair
Sale price Price Dhs. 54,000.00 Regular price Dhs. 54,000.00 Unit price / per
Tax included.
 Black Panther Massage Chair
1. Dual mechanism combined with flexible back track
2. Accurate body scan
3. Patented double acting legrest
4. 3 rollers under foot
5. Heat for back and calf
6. Zero Gravity
7. Easy control: tablet+quick buttons
8. Wireless +USB charging
Unique Black Panther Theme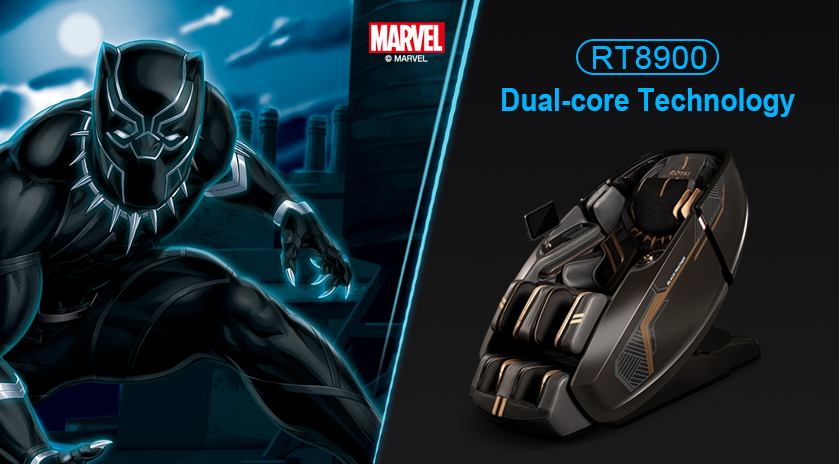 ROTAI joins Hands with Disney in 2020 and presents you with this meticulously crafted Masterpiece——RT8900 Black Panther Massage Chair , start to enjoy a healthy lifestyle with this best-in-class massage chair
Dual Mechanism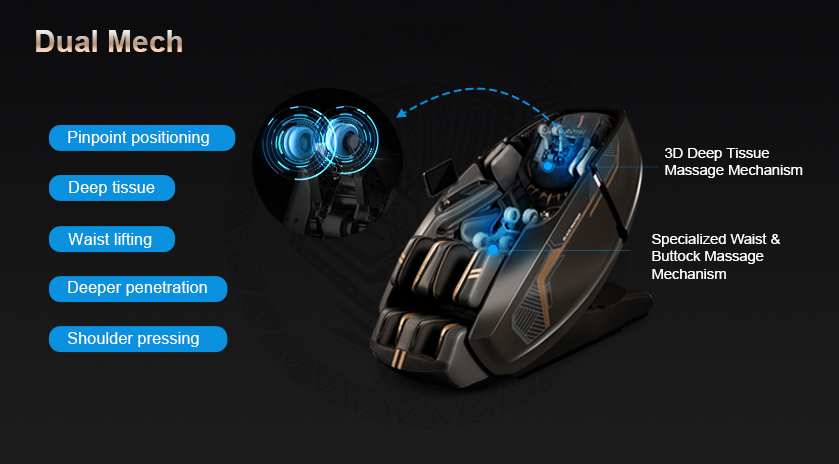 This Rotai 3rd generation intelligent mechanism can provide a multi-angle,higher accuracy and perfect-fitting massage for neck,shoulder,back and waist. With 5 protruding intensity settings,the mechanism can stick out by 8CM at top level.
Benefits of Flexible Track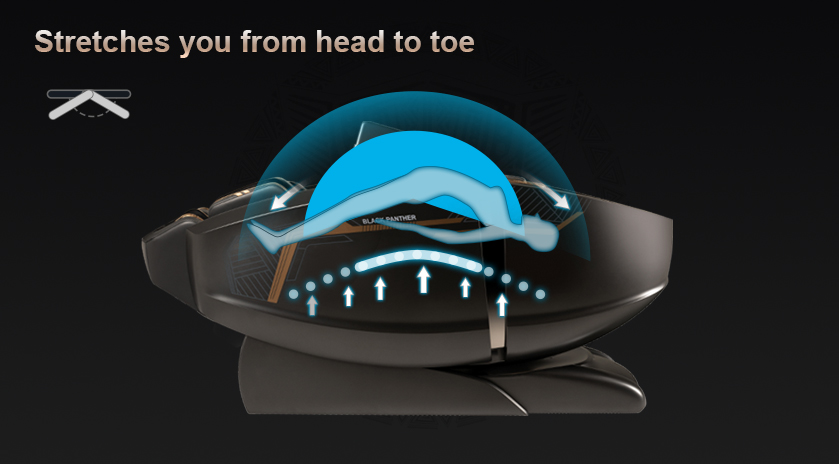 Regular stretching can help increase your flexibility, increase your range of motion, increases blood flow to your muscles,improves your posture,heal and prevent back pain, and is great for stress relief.
Airbags and Heat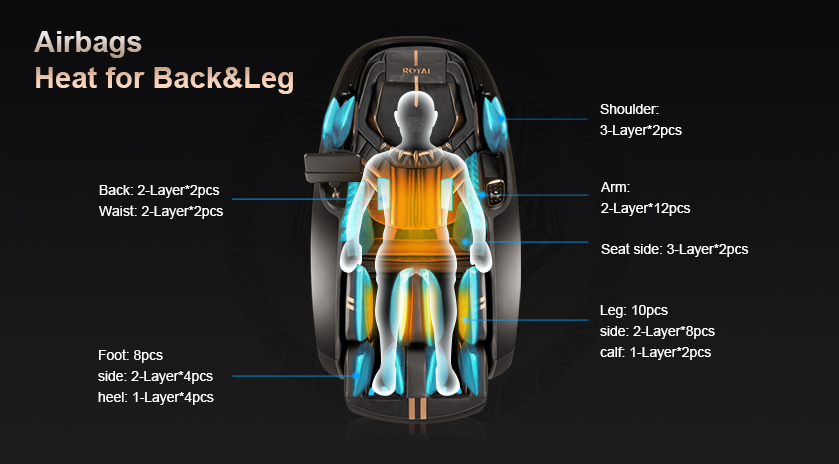 Awarded Nobel Prize,Graphene is the newest, strongest,thinnest, most conductive and 100% carbon material. As a conductor of heat, it outperforms all other known materials.The far infrared rays it produced is considered as an ideal therapy for natural health care.